Recently, a delegation led by the Fujian Provincial Government visited Hubei for research, with the aim of promoting the upgrading and development of enterprises in Fujian Province and promoting high-quality development of enterprises within the jurisdiction. On the afternoon of May 11th, the inspection team arrived at the Wuhan headquarters of Youweixin Technology. The company's Chairman Chen Changqing and General Manager Wang Yongzhong attended the reception and accompanied them on a visit and exchange.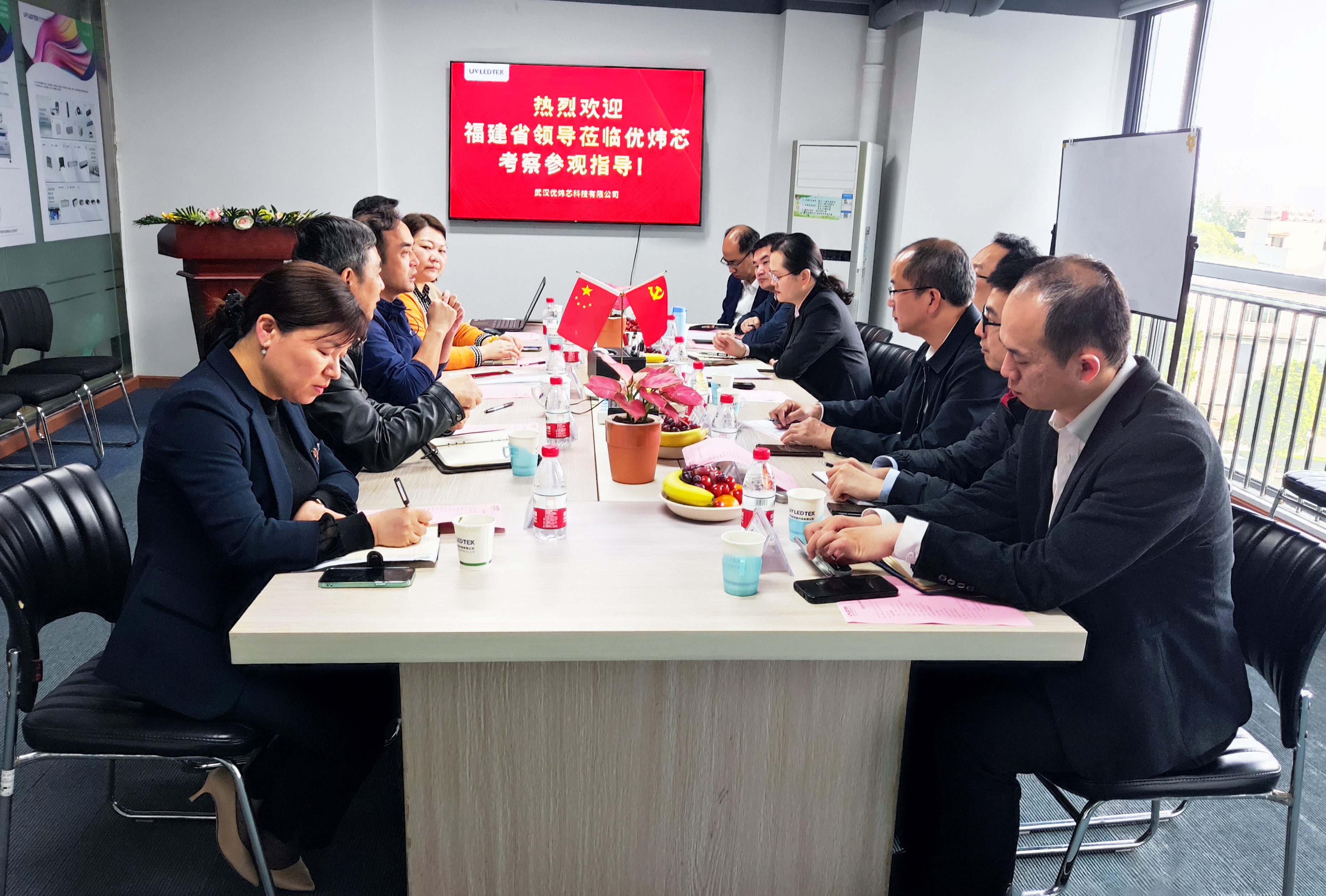 During the visit, General Manager Wang Yongzhong introduced the company's main business and core products to the inspection team, showcasing the air and water sterilization application products, as well as the application of UVA curing products in the industrial field and the application of UVB in medical and other industries, which have been continuously increasing due to the epidemic heat in recent years. The inspection team praised and affirmed our commitment to independent innovation in core technologies and strong investment in technology and talent over the years since our establishment. With excellent product performance and leading technological capabilities, we have made the company a leading enterprise in the field of ultraviolet LED.
After the visit, both parties had a discussion in the conference room, and Chairman Chen Changqing expressed a sincere welcome to the delegation. Both sides actively exchanged views on issues such as the high-quality development of the enterprise and the core competitiveness that technological innovation can bring during the development process, and looked forward to the integration of Youweixin related products with the advantageous industries in Quanzhou City.

This exchange further strengthened mutual understanding and trust between both sides, and both sides expressed their hope to continue communication in the future, strengthen communication, actively promote industrial layout, and contribute to the faster and stronger development of China's semiconductor industry.